Discovering the Best Inulin Powder from Nuvojoy
The prebiotic substance called Inulin mostly comes from a plant, vegetable, and fruit extracts. It helps the growth and sustenance of bacteria, which assists in the proper functioning of your stomach. Your stomach does not absorb this Inulin powder, but the high fiber content keeps your bowel movements in the most optimum condition.

Nuvojoy makes the best Inulin supplement from the extracts of the chicory plant root. We source this extract from the best quality suppliers in the United States of America. People buy Inulin powder from us because we make the finest product you can find anywhere in the market. You can use our product as an Inulin sweetener in food or drink as it imparts a mild sweetness to them and enhances their flavor.
Benefits You Get When You Buy Inulin Powder from Nuvojoy
When you buy Inulin powder from us, you will enjoy the following benefits:

Your gut will multiply the growth of lactobacilli and bifidobacterial to aid in proper digestion.

You get the goodness of a rich concentrate of nutritional fiber in our Inulin powder.

Our product can help to fight stomach-related disorders like constipation, obesity, and diabetes.

Add it to your food dishes or beverages as an alternative to a sugar-free sweetener to make them taste better.

This powder will help you lead a healthy lifestyle when you use it regularly.

You can boost your immunity when you use the best Inulin powder from Nuvojoy.
What Does the Best Inulin Powder from Nuvojoy Contain?
The following are the specifications when you buy Inulin powder from Nuvojoy:

You get 210 calories per serving of 100 g of Inulin powder

The dietary fiber daily percentage value is 318% for 100 g

The best Inulin powder product from Nuvojoy contains 35% daily percentage value total carbohydrates

You get 300 g in net weight when you buy Inulin powder from Nuvojoy

Our product has 0% added sugar

Scientifically tested product

Low GI value of 2

This product comes in a powdered form

Made from chicory plant roots sourced from the US

100% vegetarian product

You can store the powder at room temperature

This Inulin sugar replacement product from Nuvojoy is mildly sweet

Our product is entirely hypoallergenic
Why Should You Choose Nuvojoy?
Two sisters leading a dietary revolution called 'Nuvojoy' put consumers in control of how they enjoy desserts. No guilt ever.

World societies are struggling to manage sugar intake. People don't want to skip the flavor or lose the traditional essence of cultural delicacies. How to have healthy sugar substitutes in your diet? Enter Nuvojoy with a range of products to sweeten your favorite desserts without the harmful sugar content.

Buy our best inulin powder to enjoy your desserts without regret. Eating should be about enjoying, not erroneous behavior. An inulin powder puts your health first without compromising on the taste you've grown up with.

Imagine How You And Your Loved Ones' Lives Could Be Different...
You don't have to suffer in silence. You deserve to enjoy desserts that take care of your blood glucose level at the same time.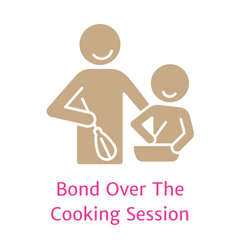 We understand and we are here to help.
Sharon Yap
"Nuvojoy's products are reasonably priced, lots of fun and easy to make (even if, like me, you can't cook!), taste authentic, and best of all, bring joy and sweetness to family members who are diabetic without compromising their health and safety."
FAQs
Inulin powder is a naturally soluble fibre made from the roots of the chicory plant, and it can replace the use of sugar to give a pleasant taste in your mouth. With its zero glycemic index, even if you are suffering from diabetes, you can consume Inulin with no harmful effects. It works as a prebiotic source of nutrition for the good bacteria in your colon, and you cannot digest the fibre.
The chicory plant roots are the source of the Inulin powder and serve as an excellent food for the bacteria in your guts.
Inulin powder does not provide any sweetness to your food when you add it to desserts or beverages. But instead, it can enhance the taste in your mouth when you consume dishes made from the powder.
This powder does not taste much, but it has more dietary benefits for your health.
We at Nuvojoy take the utmost care to source the purest powder from the US. It is scientifically tested for significant health benefits for your gut, making us the best and unique Inulin powder brand in the world.
It is very convenient to place an order for this product through our website Nuvojoy
Since we use third-party courier services for our deliveries, we believe that they will leave the package on your doorstep if you are not around.
If, for some reason, you did not receive your order, please inform us by either dropping us an email on our website or chatting with one of our customer support representatives online.
You can make an online payment through Paypal, Grabpay or pay with your credit card to us.
Yes, shopping on Nuvojoy's official website is absolutely safe, and your credit card information gets blocked by Shopify from us.
We are closed on public holidays. So, if you order any product from us on a public holiday, we will mail the item the day after the holiday.
CLIENT TESTIMONIALS
In Their Own Words
My sister bought some of your premix pudding at one of your pop ups recently. She gave a pack to us and I tried it and it tastes really amazing! Probably my favourite pudding dessert!
REVIEW FROM
Alan Foong
Laboratory Technician
I am diabetic and when my daughter explained to me about this low GI concept, I was very keen to try it albeit slightly sceptical on the flavour as healthy foods tend to lack in their taste... I found the Soy Pudding to be very smooth and tasty to eat as the soy flavour is well balanced. Most of all, the sweetness is just right too! Now I can enjoy a refreshing dessert whenever!
REVIEW FROM
Azlina Salman
Housewife
One of the hardest things of being a diabetic is that you have to really watch what you eat. Glad to have found a tasty dessert that I can enjoy and be worriless about it! Look forward to more products!
REVIEW FROM
Wan Ting
Product Research Assistant
Recently I went to take a look at Eldex Asia and chanced upon your company's products. I had bought home the low GI soy pudding after tasting the samples. It was so yummy and I would definitely love to purchase it again!