What does Nuvojoy's keto-friendly natural allulose sweetener bring to the table?
Nuvojoy's allulose is a natural sugar sweetener in powder form. It is a monosaccharide sugar which is not only very low in calorie but also non-glycemic and gluten-free. Though it is a carbohydrate, allulose sweetener can be used in the Keto diet because it does not spike blood sugar levels. In nature, allulose is found in small quantities in figs, jackfruit and raisins. Buy allulose for people in Singapore who have high blood sugar, metabolic disorders, or diabetes or are on a Keto diet. While baking or cooking, allulose powdered sugar can be added to beverages or dishes which use sugar. However, 1.3 times as much allulose as table sugar must be added as it is 70% as sweet as table sugar, if you want the same sweetness level as table sugar.
What Makes Nuvojoy's natural allulose a healthy powdered sugar alternative?
Nuvojoy's pure allulose is obtained from corn. Allulose is naturally found in figs, jackfruits and raisins. Allulose is a great healthy alternative to powdered sugar. It is 70% as sweet as sugar and needs to be added 1.3 times more to obtain the same taste. Allulose does not leave any aftertaste, unlike other sweeteners available in Singapore. It is low in calories and does not raise blood sugar levels. Allulose is best suited for people with high blood pressure, diabetes, or metabolic disorders. Allulose sweetener is great for people on a keto diet. Nuvojoy's allulose can be used just like powdered sugar in drinks and dishes while cooking and baking.
How Does Nuvojoy's Allulose Impacts Your Life?
Near Zero Calorie Sweetener: Nuvojoy's allulose is a natural replacement for refined sugar that has just 0.2 kcal per gram. This makes the sweetener an excellent choice for weight watchers. Those with blood sugar issues and those who are on a Keto diet.

100% Sugar-Free: Nuvojoy's allulose is a healthy alternative to refined sugar. It does not contain sugar and thus is free from all the ill effects of sugar.

Low GI: Nuvojoy's allulose is ZERO in GI value which means that consuming it does not cause a raise in blood sugar levels and is of help for weight watchers.

No Aftertaste: This near zero-calorie sweetener is 70% as sweet as sugar and has no aftertaste, unlike other sweetener products. It has to be used in 1.3 times the amount of sugar while cooking or baking to obtain the same sweetness as sugar.

Why Choose Nuvojoy?
They offer wise food choices for sound health. Asian desserts tend to be high in calories, trans fat, sugar and fat. Nuvojoy offers specially curated Asian desserts and allulose in Singapore that are higher in protein, lower in carbs, and free of refined sugars. Their desserts are incredibly nourishing and maintain the classic flavours and taste that Asians treasure. These products are priced reasonably and are easy to use.
Imagine How You And Your Loved Ones' Lives Could Be Different...
You don't have to suffer in silence. You deserve to enjoy desserts that take care of your blood glucose level at the same time.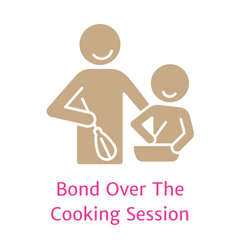 We understand and we are here to help.
Sharon Yap
"Nuvojoy's products are reasonably priced, lots of fun and easy to make (even if, like me, you can't cook!), taste authentic, and best of all, bring joy and sweetness to family members who are diabetic without compromising their health and safety."
FAQs
Allulose is found in nature in small amounts. It is a monosaccharide or simple sugar that is almost identical to fructose that occurs naturally in fruits. Allulose is naturally found in raisins, figs, jackfruits, etc. Nuvojoy Allulose is obtained by using enzymes to convert corn starch into allulose in order to meet industry and consumer demands.
Allulose is a monosaccharide or simple sugar. Table sugar can be replaced by Nuvojoy allulose. However, allulose must be added 1.3 times the amount of table sugar to obtain the same sweetness. This is because Allulose is 70% as sweet as table sugar. FDA reports that allulose has little or no effect on blood insulin or glucose level. Allulose is a great sweetener for people who have high blood sugar, metabolic disorders, diabetes, or are on a Keto diet.
Nuvojoy allulose sweeteners taste sweet. Their sweetness is 70% sweetness of table sugar. If you are replacing table sugar with allulose, you might find that you need to use more allulose to get the same amount of sweetness. Allulose can be put in any dishes in which you use sugar. There is no aftertaste to Nuvojoy allulose.
Please write to us about the information you would like to know and we will try our best to answer those queries.
Nuvojoy Allulose sweeteners do not contain any allergens. They are allergen-free.
Nutrition label shows the important nutrients that affect people's health. People use the nutrient label to regulate their dietary needs. You can find the nutrition label on the products on the product page on our website.
No return is possible as the products are food related. However, if you let us know what your concern is, we will address the issue to the best of our capabilities.
We accept online payment. Credit cards, PayPal, and Grab pay are accepted for our payment.
Nuvojoy allulose is in powder form with no aftertaste, unlike the no-calorie intense sweeteners such as stevia. This makes Nuvojoy allulose unique and different from other sweeteners in the market
We do not process orders during public holidays. We send out the orders after the public holidays.
A keto diet is where you are permitted to eat a very small amount of carbohydrates. The quality of food does not matter in a Keto Diet. A keto diet is designed to obtain more calories from fat and protein and a minimum amount from carbohydrates. People are advised to cut back on common carbs such as sugar, pastries, soda, and white bread. Though Allulose is a carbohydrate, it does not spike the blood glucose level as it is hardly digested and thus is keto-friendly.
CLIENT TESTIMONIALS
In Their Own Words
My sister bought some of your premix pudding at one of your pop ups recently. She gave a pack to us and I tried it and it tastes really amazing! Probably my favourite pudding dessert!
REVIEW FROM
Alan Foong
Laboratory Technician
I am diabetic and when my daughter explained to me about this low GI concept, I was very keen to try it albeit slightly sceptical on the flavour as healthy foods tend to lack in their taste... I found the Soy Pudding to be very smooth and tasty to eat as the soy flavour is well balanced. Most of all, the sweetness is just right too! Now I can enjoy a refreshing dessert whenever!
REVIEW FROM
Azlina Salman
Housewife
One of the hardest things of being a diabetic is that you have to really watch what you eat. Glad to have found a tasty dessert that I can enjoy and be worriless about it! Look forward to more products!
REVIEW FROM
Wan Ting
Product Research Assistant
Recently I went to take a look at Eldex Asia and chanced upon your company's products. I had bought home the low GI soy pudding after tasting the samples. It was so yummy and I would definitely love to purchase it again!